COVID-19 Multimedia Medical training project
Loading advertisement...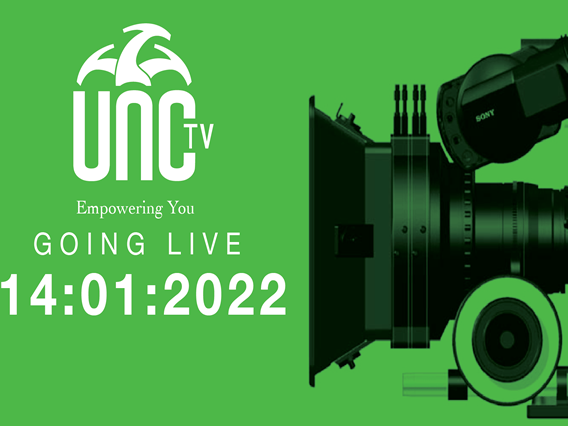 Up next
UoN Vice Chancellor Address University Community
Cancel
I Like This
Unlike
Like
Please Login to Vote
I Dislike This
Un-Dislike
Dislike
Please Login to Vote
COVID-19 Multimedia Medical training project
The Rotary group in Kenya and abroad in collaboration with the University of Nairobi, the World Wide Medical Education and the University College of London launched a COVID-19 Multimedia Medical training project on 24th November, 2021.
Given the chilling experience of COVID-19 in the past two years, it was imperative that effective interventions be made to reduce COVID-19 related mortalities among health workers, community health workers and ultimately their patients.
Health workers and the community health workers are at the front of the fight against COVID-19. Thus, this program will empower these frontline warriors with the skills and competencies to fight the disease given the new surge in infections expected through the fifth wave.
The programme will deliver video-based continuing education to enable health workers and community health workers including those in remote locations to have reliable access to quality training through a mobile application that allows videos to be uploaded into their phones. The system will also assess the health workers' clinical skills in the continuing education before and after they receive the training.
Speaking during the launch, Prof. Stephen G. Kiama, Vice-Chancellor, University of Nairobi outlined the role the University will play in managing COVID-19 and strengthening the health sector.
"Our staff will work with leading experts in Kenya and UK in the development of a series of multimedia training videos to rapidly up skill the frontline heath workers across Kenya on the management of patients with COVID -19. Due to the dynamic nature of the pandemic, the project will integrate adaptability to ensure materials produced are of most help in improving clinical outcomes of diseases suffered by patients."
Health Cabinet Secretary Mutahi Kagwe was represented at the event by Col. Susan Mutua who heads the Department of Public Health at the Ministry of Health. Col. Mutua thanked stakeholders including institutions of higher learning for their efforts in combating public health emergencies.
"We greatly appreciate the central role the University of Nairobi and other institutions of higher learning have played in responding to not only the current pandemic but also other previous public health emergencies. Majority of the key healthcare professionals responding to this pandemic have been trained and mentored by the University of Nairobi and we commit to continue working closely with you"
She also thanked Rotary club for their efforts towards COVID-19 response through the donation of hand washing stations, donation of foodstuffs and raising funds to purchase PPEs.
On her part, Dr Josephine Ojiambo from Rotary International emphasized the importance of a strong health sector in the face of adversities such as COVID-19.
"The pandemic has cost thousands of lives in Kenya. The way forward is to prioritize the strengthening of public health systems as key to the pathway out of the pandemic and with this we can prevent future pandemics."
She stressed on the prioritization of educating healthcare professionals as a way of empowering them to grapple with COVID and other diseases.
The President of Rotary Club, Nairobi, Mr. Gideon Akhwabi explained that strengthening the public health sector was in line with Rotary's mandate.
"We have seven areas of focus two of which belong to healthcare; number one being disease prevention and treatment which is the business that has brought us here today and the other is maternal and child health which is a serious issue in this country."
Prof Joyce Olenja, Chair, Department of Public Health, Faculty of Health Sciences, University of Nairobi noted that as soon as COVID came into play at the beginning of last year, they got together as a department and focused on how they could support the implementation of public health measures which really put a lot of weight on the public.
She further explained that her department worked tirelessly to encourage the public to adhere to COVID-19 safety measures such as social distancing and washing hands.
World Medical Education's Prof Chris O'Callaghan stressed the need to rapidly upscale the skills of healthcare workers.
"All healthcare workers irrespective of where they work should have access to state of the art training."
He said that good clinical practice examples were essential to building health worker competency so they can recognize COVID-19 and be able to protect themselves and their patients from infections.
The launched the of Multimedia Medical training on COVID-19 is one of the many initiatives key on supporting the Big Four Agenda on Universal Health Coverage. Rotary Club's financial support worth Ksh.14, 444,210 million will go a long way in ensuring this happens.